THE BRACELET LIVENOW SCREAMS LOUDLY: LIVE NOW AND TODAY. 24 HOURS 86,400 SEC.
CODE LIVENOW  2 4 # 8 6 4 0 0
---
24 HOURS AND 86,400 SECONDS HAS A DAY.
"YOU HAVE ONLY ONE LIFE. LIVE IN THE NOW AND TODAY."
---
Tomorrow I will be happy.
When I am tall, 18 years old and finished school…
If I have a driver's license…
When I have finished my training or my studies…
If I have a great and safe job and earn my own money…
When I have my own apartment…
If I can buy myself a great car of the brand XYZ…
When I have found my great love…
When I am married, have children and a house with a garden…
When I finally have a weekend…
When I have a career, am a boss and have my own employees…
When the children are out of the house and the house is paid off…
When I retire and finally have time for myself…

…wake up!

Happiness is an illusion if you live in the future and not NOW.
Start to be happy TODAY and capture many small and big magic moments of happiness – they become precious memories.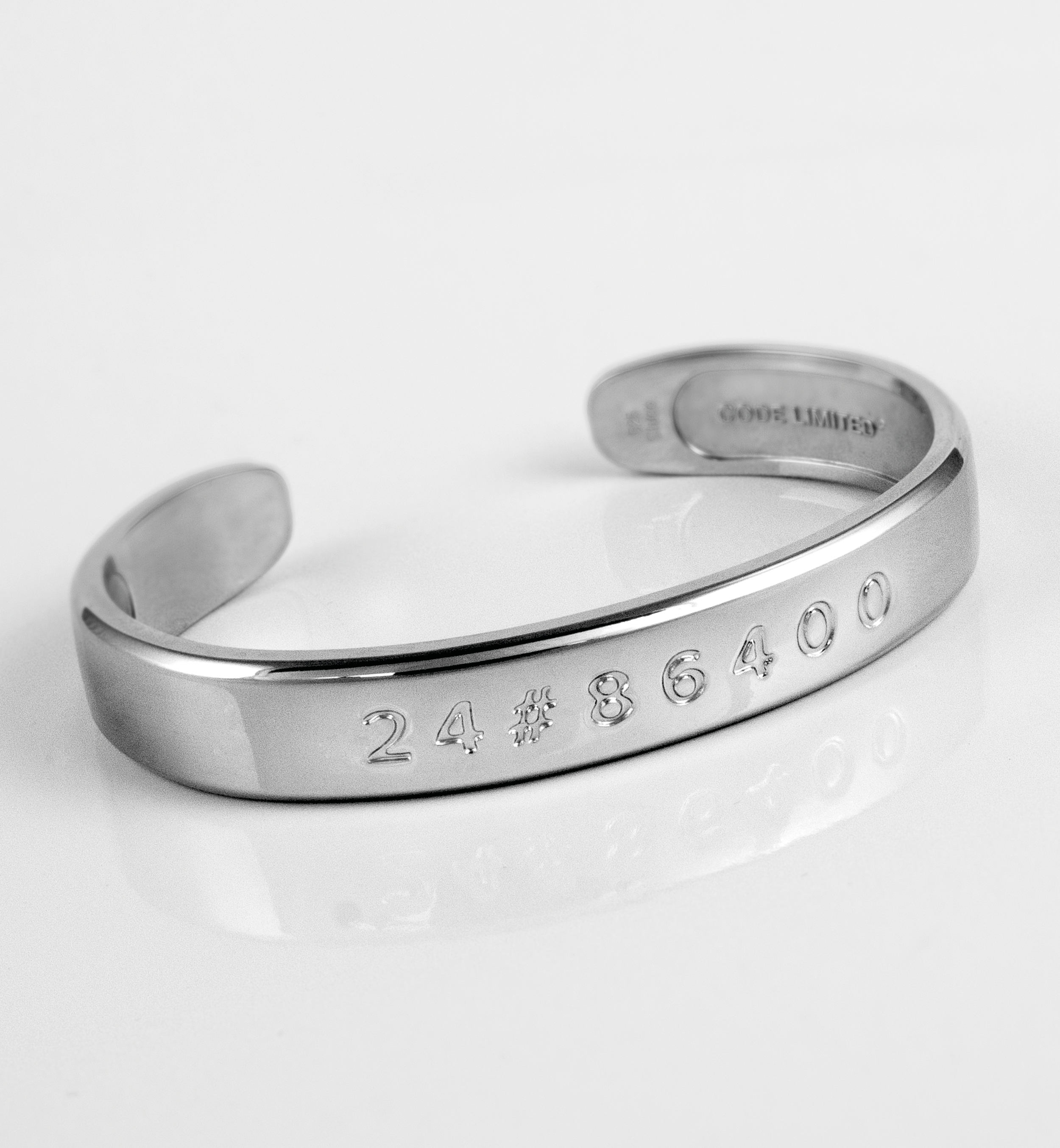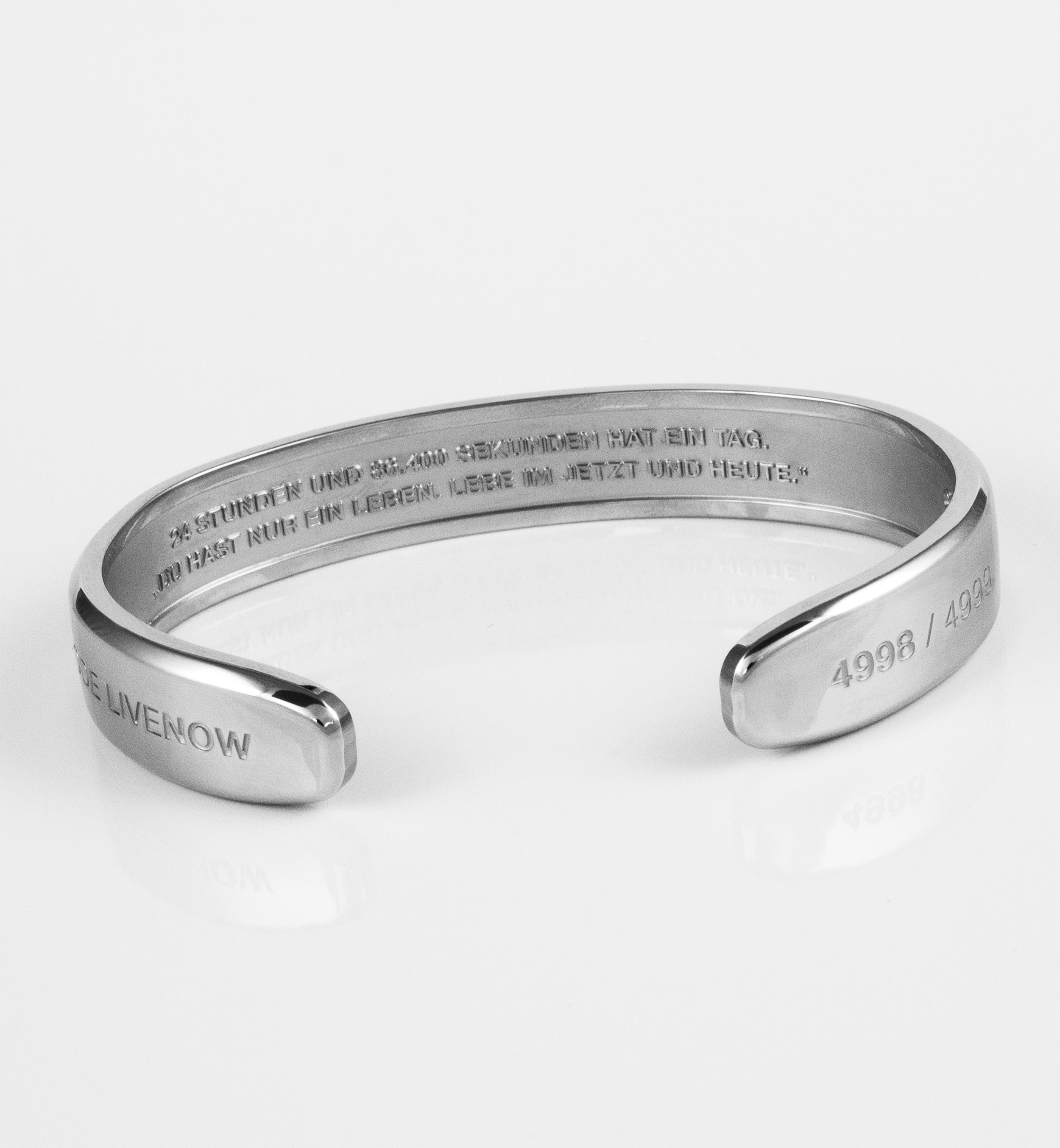 ---
Improve your life
JUST NOW, MAGIC MOMENTS, GRATITUDE, HAPPINESS, MEMORIES, LOVE, CLOSENESS, FRIENDSHIP
FOCUS, IMAGE, STANDING, SUCCESS, BETTER RESULTS, CAREER
---