THE BRACELET LISTEN REMINDS YOU WHO HAS A LOT TO SAY, MAKES FEW WORDS.
CODE LISTEN  6 0 9 0 # 8 0 2 0
---
"WHO HAS A LOT TO SAY, MAKES FEW WORDS"
TALK MAX. 60-90 SECONDS. LISTEN 80%, TALK 20%.
---
People cannot be persuaded with words, when they don't want something.
Do you know people who talk all the time? Who only talk about themselves and their problems? People who talk a lot lose value rapidly and become boring. This applies in private as well as in business.
The best conversation partner is the one who can listen and ask many interesting questions. Only he finds his great love, works competently and finds convincing arguments to get what he wants.
Talk for a maximum of 60-90 seconds and pass the ball to your interlocutor with a question.
Become a good listener.
Listen 80% of the time. Your speaking time is a maximum of 20%.
"As soon as someone bores you, you should end the conversation politely and definitely."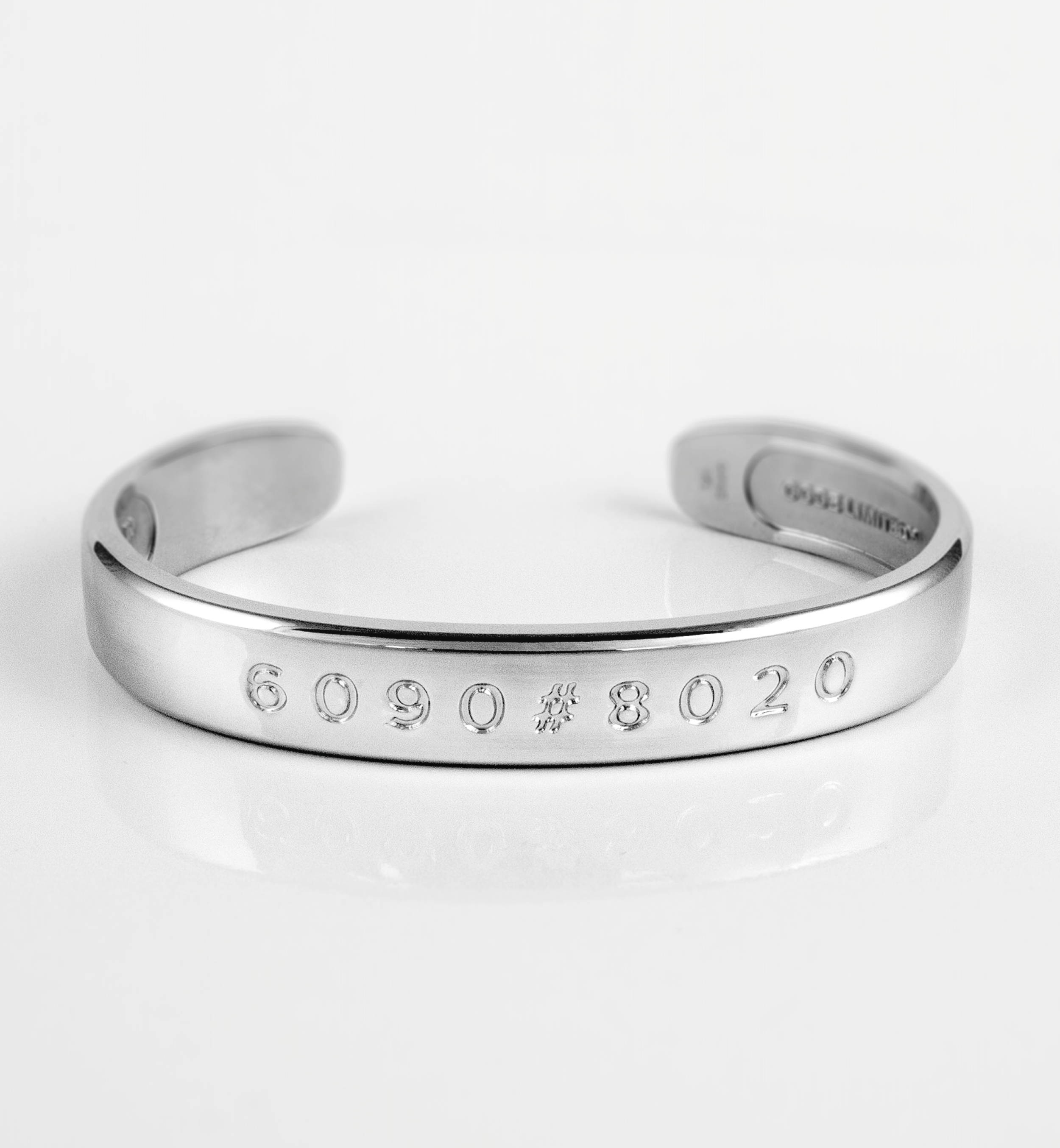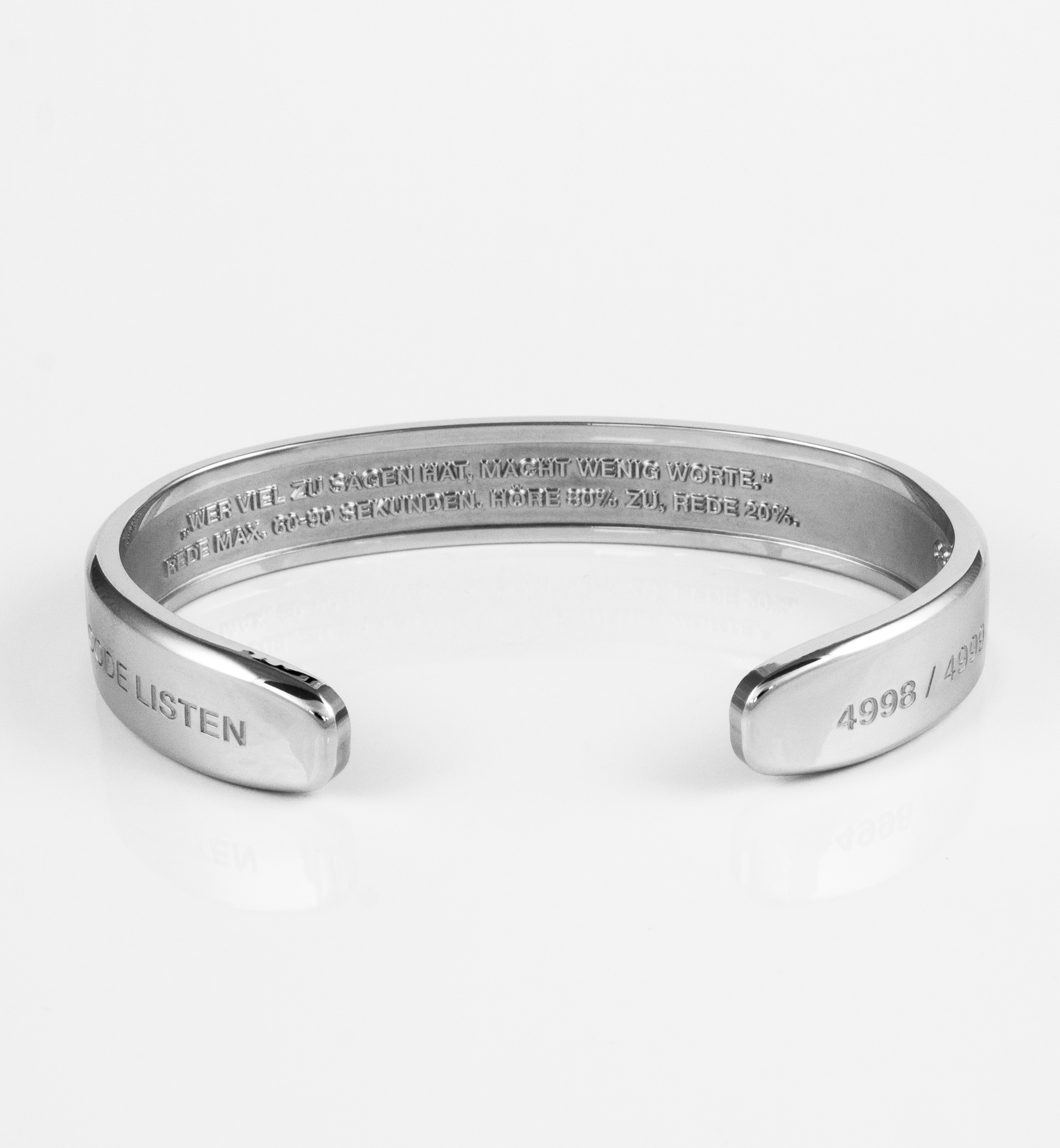 ---
Improve your life
BETTER LISTENER, LOVE, CLOSENESS, HARMONY, FRIENDSHIP
IMAGE, STANDING, COMPETENCE, SUCCESS, BETTER RESULTS, CAREER
---